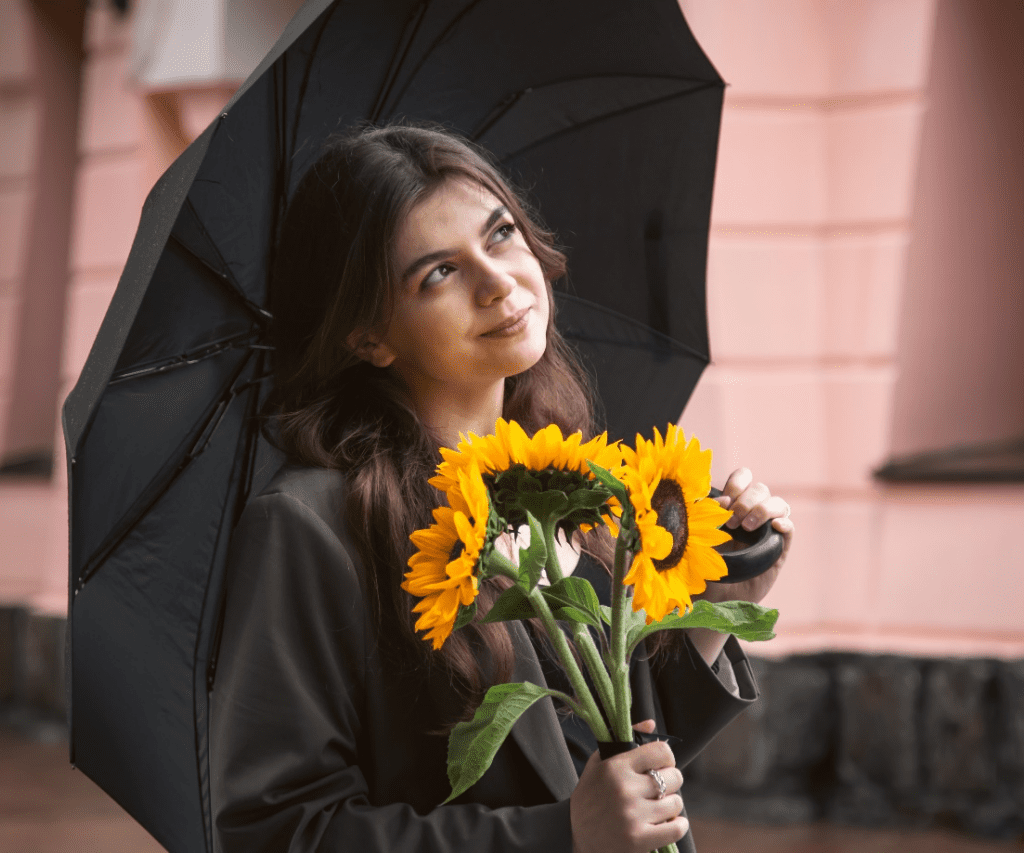 The monsoon season is here, and it's time to revamp your makeup routine to stay stunning even when the rain pours down. Embracing the rain with flawless beauty requires a few essential makeup products that can withstand the humid weather and keep you looking radiant all day long. In this blog, we'll explore the must-have Monsoon Makeup Essentials for 2023, ensuring your makeup stays intact and you rank high in style, even during the rainy season! In this blog we are going to understand how can we make makeup waterproof and glow even in this irritating season.
Here are the monsoon makeup essentials you need to stay gorgeous and flawless all season long:
A good makeup routine begins with a hydrating primer, especially during the monsoon season when the humidity can dehydrate your skin. Look for a primer that offers intense hydration and creates a smooth canvas for makeup application. Hydrated skin holds makeup better, preventing it from settling into fine lines and pores. Additionally, a hydrating primer ensures that your makeup stays intact even if you get caught in a sudden rain shower.
A water-resistant foundation:
When it comes to monsoon makeup, a water-resistant foundation is your best friend. Opt for lightweight formulas that provide buildable coverage without feeling heavy on the skin. Water-resistant foundations are designed to withstand humidity and rain, ensuring your complexion remains even and radiant throughout the day. Look for foundations with a matte finish to control excess shine caused by the damp weather.
Concealer with High Coverage:
A reliable concealer with high coverage is essential to hide blemishes, dark circles, and any skin imperfections that might be more noticeable during the monsoons. Choose a long-lasting, water-resistant concealer that won't smudge or fade, even in the presence of humidity. Apply it sparingly to areas that need extra coverage, and blend it seamlessly into the skin for a natural look.
To lock in your foundation and concealer, use a setting powder that is specially formulated to resist humidity. Translucent powders work well for all skin tones and help to control excess oil, preventing that undesirable greasy look during the monsoons. Gently dust the powder over your face to set your makeup and ensure it stays put all day long.
There's nothing worse than smudged mascara due to rain or sweat. Invest in a high-quality waterproof mascara that adds volume and length to your lashes without clumping. Waterproof mascaras are designed to withstand moisture, so you can bat your lashes confidently without any worries about raccoon eyes.
Invest in high quality waterproof eyeliner so that it won't budge due to rain because there's nothing worse than smudged eyeliner. Waterproof eyeliners are designed to withstand moisture, and define your eyes. You can also use waterproof coloured eyeliners for that pop of colour or can go with our old school black mascara look.
Water-Resistant Brow Products:
Well-groomed eyebrows frame your face and enhance your overall look. During the monsoons, opt for water-resistant brow pencils or gels to keep your brows on fleek despite the humidity. These products are designed to resist smudging, ensuring your eyebrows remain perfectly shaped all day long.
Blush and Bronzer Sticks :
Incorporate blush and bronzer sticks into your monsoon makeup routine for a natural flush of color. Powder blushes and bronzers may fade quickly in humid weather, but creamy formulas blend effortlessly into the skin and provide a long-lasting, dewy finish. Choose shades that complement your skin tone, and apply them to the apples of your cheeks and along your cheekbones for a healthy, glowing complexion.
Matte lipsticks can feel drying during the monsoon season when your lips need extra care. Instead, reach for hydrating lip tints or stains that provide a wash of color while keeping your lips moisturized. These formulas offer a lightweight, natural look and won't smudge or smear in the rain.
A makeup setting spray is the final step to ensure your monsoon makeup lasts all day. This magical product helps lock in your makeup, creating a protective shield against humidity and sweat. Choose a setting spray that provides a matte finish and prevents your makeup from melting off, even in the most humid conditions.
In addition to these essentials, there are a few other things you can do to keep your makeup looking great in the monsoon:
Apply your makeup on a clean face.
Hydrate your skin before applying makeup.
Use a light touch when applying makeup.
Avoid using too many layers of makeup.
Reapply your makeup throughout the day, especially if you are sweating or getting wet.
Here are some additional tips for monsoon makeup:
Use cream blushes and highlighters instead of powder formulas. Cream products will be more resistant to the humidity and rain.
Use eyeshadow with a matte finish. Shiny eyeshadow will be more likely to smudge and fade.
Use eyeliner and mascara that are waterproof or water-resistant.
Set your makeup with a setting spray that is designed for humid weather.
With these tips, you can create a monsoon makeup look that is both beautiful and long-lasting.
With these tips, you can stay gorgeous and flawless all monsoon long.
Conclusion:
With the Monsoon Makeup Essentials in your beauty arsenal, you can confidently embrace the rain while maintaining a flawless and stunning appearance. The hydrating primer, water-resistant foundation, and high-coverage concealer will create the perfect base, while the setting powder ensures your makeup stays in place. Your eyes will pop with the help of waterproof mascara and smudge-proof eyeliners, while your brows remain defined and your cheeks glowing with blush and bronzer sticks. Hydrating lip tints will keep your pout looking fresh and supple, and the makeup setting spray will provide the final seal of perfection. Rain or shine, you can confidently face the monsoon with grace and style, letting your beauty shine through all season long. So, go ahead, embrace the rainy days, and let your flawless makeup be your secret to standing tall amidst the raindrops!