Indrani Herbal Shampoo With Conditioner
₹15.00 – ₹3,000.00
Helps in reducing hair fall
Increases hair growth
Gives a natural shine to your hair
Eliminates dry hair
Enhances your hair roots and makes sure that new roots are beautiful and soft
Ingredients:
Sodium Lauryl Ether Sulphate, Cocomonoethalomide, Cocodiethanolamide, Cocoamido Propyl Betain, Poly Quaternium 7, Disodium EDTA, Methyl Paraben, Propyl Paraben, Ethlene Glycol Monostearate, Perfume, Color, Water
Description
One of its benefits of Indrani Herbal Shampoo is the reduction in hair fall. In order to reduce the hair fall in a natural way, it is advised to wash the hair with the Indrani Herbal shampoo at least once a week.
Indrani Herbal Shampoo helps in increasing the growth of the hair, our herbal shampoo is one of the best shampoos which helps in strengthening the roots which in turn help in increasing the growth of the hair. It also helps in increasing the shine of your hair.
Hence, for those who suffer from dry and dull hair our herbal shampoo is of great use. It enhances the roots and helps in formation of new roots which are soft than before and thus help in giving a good shine to the hair, making them look even more beautiful and add beauty to one's face. Split ends can be treated by use of Indrani Herbal shampoo on a regular basis. This is considered as one of the most vital benefits of Indrani Herbal shampoo.
For those suffering from oily hair, our shampoo helps in reducing the secretion of oil in your hair and maintaining appropriate amount of natural oil required in the roots. It helps in reducing the dandruff production in the scalp. Hence, for those suffering from problems of dandruff this is the best shampoo to use. Indrani Herbal shampoo can be used very much during winter to avoid problem of dandruff as this particular problem is seen quite a lot during the winter season.
How to Use: Apply on scalp, massage and lather thoroughly and wash properly with Water.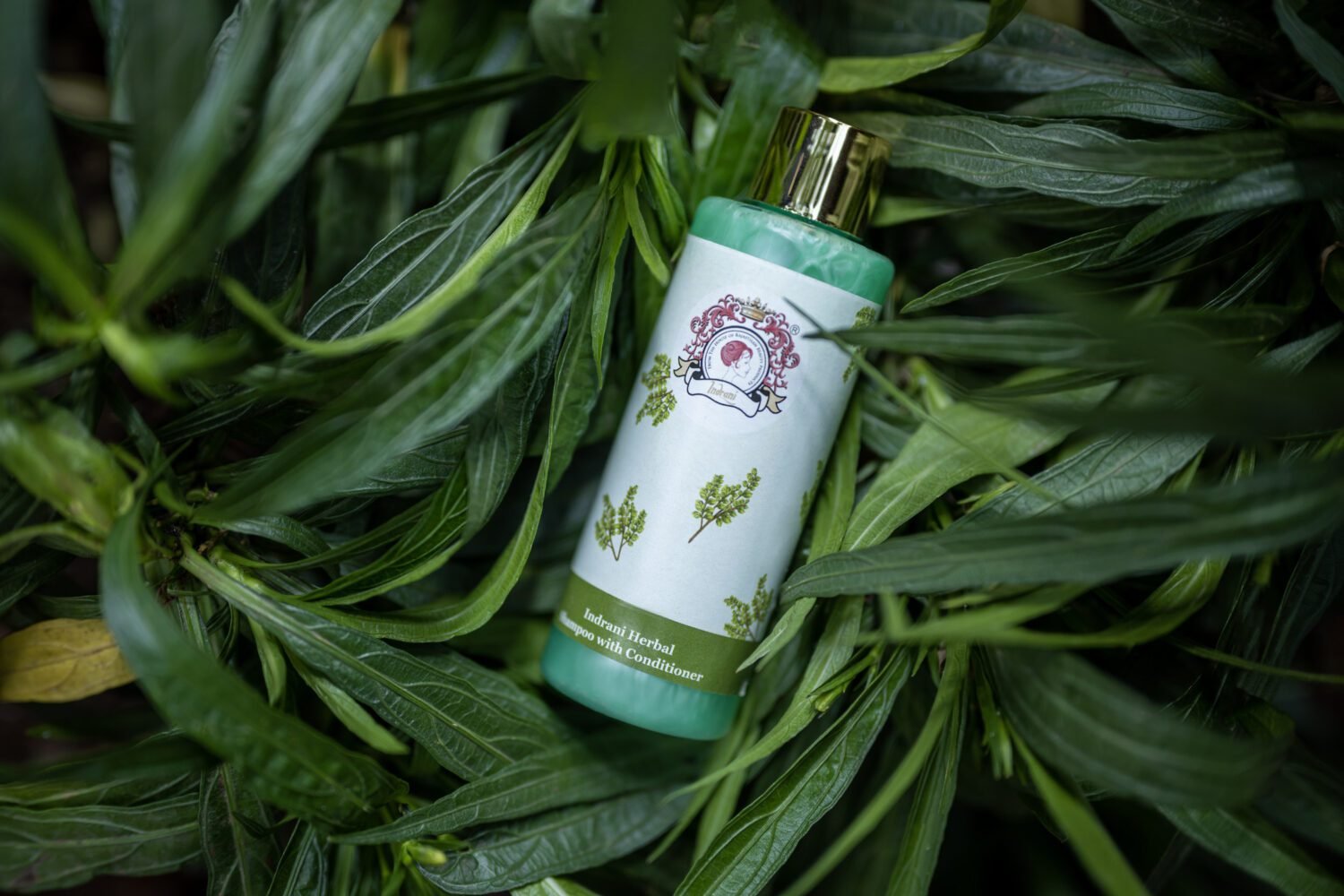 Additional information
| | |
| --- | --- |
| Weight | N/A |
| Size | 10ml, 100ml, 500ml, 1litr, 5litr |