Indrani Chocolate Body Wrap
₹400.00 – ₹12,000.00
Chocolate is very moisturizing and softens the skin leaving a luminous glow.
Cocoa contains glycerides which deliver moisturizing lipids and fats which plumps out wrinkles.
Detoxifies the pores of the skin.
Firms and tones the skin.
Helps in burning the unwanted fat and cellulite from your body.
Ingredients: Cocoa powder, Beeswax, Glycerine, Light liquid paraffin, Cetyl Palmitate, Cetyl Alcohol, Cetomicrogol, Isopropyl Myristate, Borax, triethanolamine, Sodium Lauryl sulphate, Disodium EDTA, Kaolin, Bentonite, Glycerine, Monostearate, Propyleneglycol, Sodium Methyl Paraben, Sodium Propyl Paraben, Hydantoin, Perfume, D.M Water
Description
About –
Choco powder in the wrap helps making the skin on full body smooth and supple.
Directions –
Apply on the skin and wrap with clean plastic film. Wait for 20 mins and rinse off.
Ingredients –
Cocoa powder, Beeswax, Glycerine, Light liquid paraffin, Cetyl Palmitate, Cetyl Alcohol, Cetomicrogol, Isopropyl Myristate, Borax, triethanolamine, Sodium Lauryl sulphate, Disodium EDTA, Kaolin, Bentonite, Glycerine, Monostearate, Propyleneglycol, Sodium Methyl Paraben, Sodium Propyl Paraben, Hydantoin, Perfume, D.M Water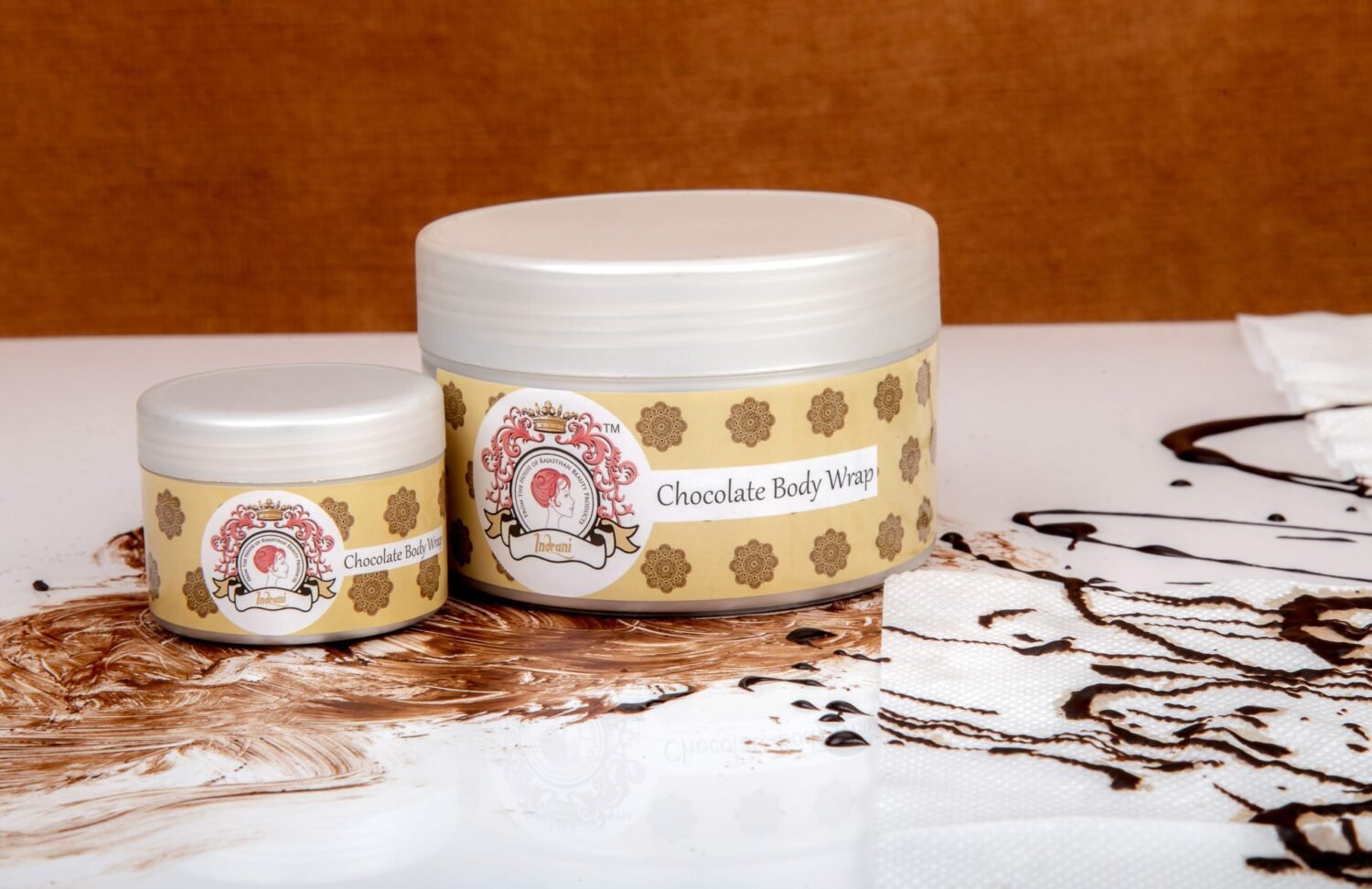 Additional information
| | |
| --- | --- |
| Weight | N/A |
| Size | 50 gm, 300gm, 1kg, 5kg |